Cass, Best of Breed Squim, WA. 2009
Adele Winners Bitch and Best of Winners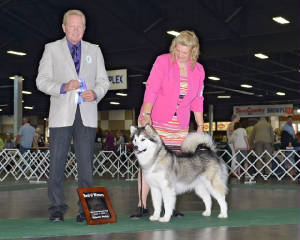 BluMoons Rumour Has It, CGC, "Adele", Tacoma Kennel Club Show, Puyallup Washington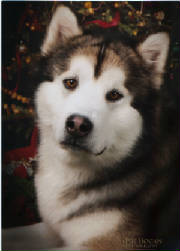 Samual Adams - UKC/Int'l Ch. Blumoon's Who Do You Love, CGC
UKC/Int'l Ch. BluMoon's Do You Believe In Magic, CGC
Cass, Ch. Alcan California Dreamin' passed in 2015 at 12.5 years old Cass has had a great show career, obtained a few legs toward her Team Dog Title, and produced some very nice kids.
Cass is joined by her son Samual Adams, Int'l/UKC Ch. Blumoon's Who Do You Love, CGC. Sam turned 4 last November 2011.
Sam began his Conformation career this year after 2.5 years of retirement and completed his International title in two days, and then went on to acquire a 5 pt. major, and two BOW's, and Best Bred By Exhibitor at AKC Shows in Enumclaw and Monroe Washington 2011. Sam had acquired a few AKC points at 1.5 years taking BOB out of the classes in May 2009 at Yakima, Washington. In 2012 he has attended 5 days of shows and had been undefeated.
Tess joined our family in 2011!
WildWinds Do You Believe In Magic CGC, Tess won Winners Bitch at her first show taking her first point keeping Sam company in the ring.
Tess, WildWinds Do You Believe In Magic - CGC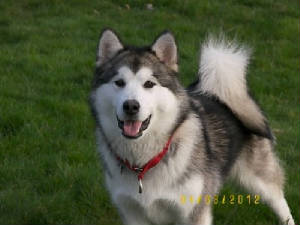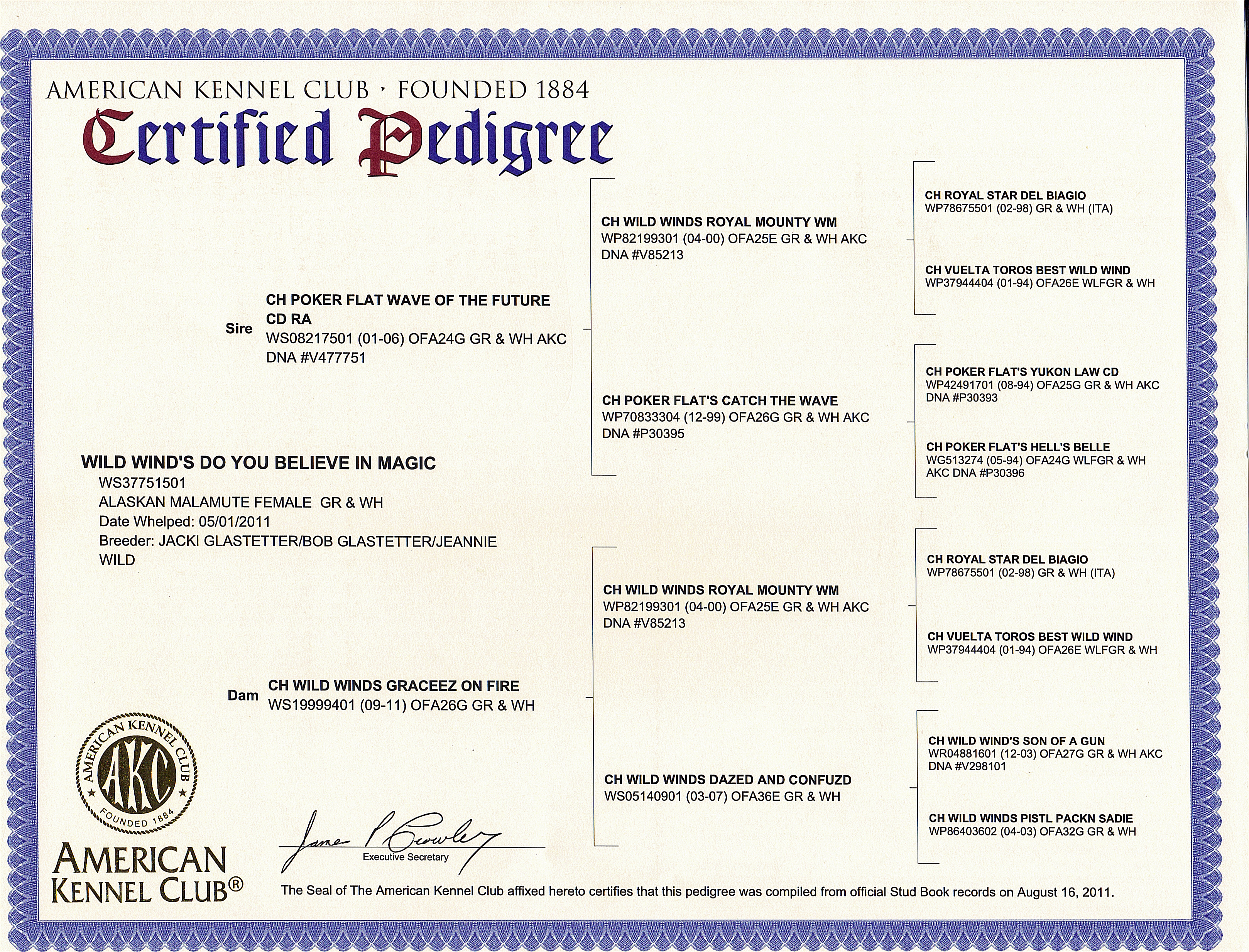 Wild Wind's Do You Believe In Magic "Tess"



Sam Adams, 5 Pt. Major Olympic Kennle Club 2011



Sam Adams, Best of Breed . 2009



Cass, Best of Breed . Shelton Washington 2009



Cass First Major,

Enter first column content here



Tess, Wild Winds Do You Believe In Magic CGC

Int'l Champion BluMoons Rumour Has It, CGC


Adele finished her Int'l Championship with a Group 1 Working Group Bred By

Am/Int'l Ch. BluMoon's Rumour Has It - CGC


Best of Opposite - Major



Cass, Olympic Kennel Club . Second Major

Enter second column content here



Cass, Best of Breed From The Classes



Sam enjoying grooming in our new building

December 2011 - BluMoon Alaskan Malamutes
Blumoonmals@comcast.net . BluMoon Alaskan Malamutes . (206) 403-5187 . Bonney Lake Washington 98058